Principal's Desk
"The fear of the LORD is the beginning of knowledge; Fools despise wisdom and instruction." Proverbs 1:7
"For wisdom is a safeguard, as money is a safeguard, but the excellency of knowledge is that wisdom giveth life to them that have it." Ecclesiastes 7:12
From the Principal's Desk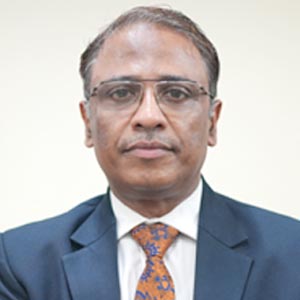 Our motto "All Wisdom Is From God" is at the heart of everything we do at Gospel Home School. We aim to not just impart knowledge to the students, but also to inculcate in them wisdom, compassion and a humanitarian spirit. We have students from many regions; hence we teach children the importance of tolerance and respect for each other. Discipline, values and integrity are the very foundation of this school.
Besides rigorous scholastic programmes, we seek to develop and nurture the different facets of a child. The school encourages all students to participate in a variety of co-curricular activities from dance, art, drama, singing, scouts and yoga to a variety of sporting activities. It is important for a child to explore and find their strengths in order to reach their true potential. Whether a child has an introvert or extrovert personality, the aim is to nurture the child into a self-confident individual. Each student's individuality will be respected and the student will be taught to compete against himself or herself instead of comparing one's achievements with others. Good behaviour must similarly be not to impress others, but rather it is a manifestation of ones own self respect.
Our mission is to continue to do what we have always done: develop this school and the students with integrity and values; also, to give our students the best opportunities and the best all-round education. Our vision is to produce conscientious, smart and confident citizens of India who will go out into the world and make us proud!
Regards
Principal